We have been waiting a long, long time for Nikon to finally release a full frame mirrorless camera.
They were well behind the ball game compared to Sony and doubts were being raised as to if they could be competitive given the 5 year head start they have given Sony.
This new Nikon Z system will not be a Sony killer yet – but perhaps in 5 yrs time when the system starts to mature, it may be.
From the specs announced today by Nikon, they have learned from the Sony design mistakes and not only created a competitive camera but a system design which is likely to outperform the Sony for ultra-wide angle lenses thanks to its more sensible lens mount design.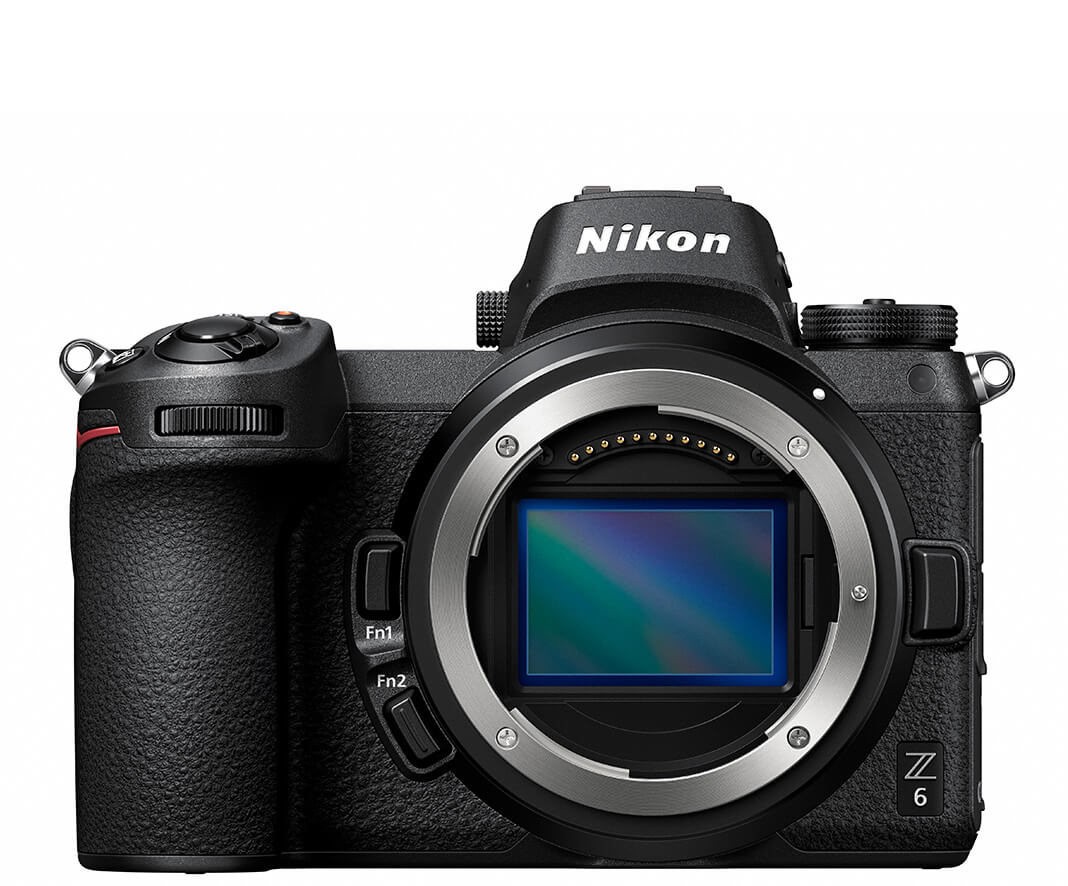 Essentially the Nikon Z6 and Z7 are much the same as the Sony a7III and Sony a7RIII cameras but with a larger lens mount diameter which will allow improved edge image quality, especially with ultra-wide angle lenses with more future proofing, and better ergonomics including larger grips – and a far better menu system. The Z6 offers potentially better video thanks to its 10-bit HDMI compressed video out feed, 12 stop dynamic range N-log flat video profile and 1080/120p as well as the now usual 4K 30p mode.
These cameras are not revolutionary, but they will be another nail in the coffin for dSLRs which will increasingly struggle to compete with the many advantages of mirrorless, and the ability of mirrorless technology to further rapidly evolve and surpass dSLR.
These cameras have many advantages over their dSLR counterparts – the Nikon D750 and D850 – particularly in terms of the image stabilisation, the lovely EVF technology with limited blackout, much improved AF coverage across the frame, improved video capabilities, as well as the size and weight is much reduced – and they will be able to use the next generation Nikon lenses as well as almost any other legacy system lens ever made.
But there will be many questions to be answered over the forthcoming weeks on how well do the specs actually perform in real life when compared to the Sony cameras – especially the areas where Nikon has not proven its technology – the 5 axis sensor based image stabilisation is new for Nikon as well as the Dual IS capability and Nikon is not exactly known for its fast autofocus in Live View mode so it will be interesting to see how well it performs for eye detection AF and continuous AF, especially with the legacy Nikon F mount lenses which are not optimised for CDAF technologies.
Nikon have taken the best features from various cameras (such as the 5EV 5 axis sensor based IS which Olympus first introduced in the OM-D series, the top LCD screen from Fujifilm, menu system, weathersealing, batteries, etc from their D850) and created two awesome cameras on paper EXCEPT ONLY ONE XQD memory card slot – this may be their Achilles heel for the pros – I am not sure what the designers were thinking here!
Other potential issues:
Another feature they did not include which is common on many other cameras is Touch Pad AF to allow selection of the AF point.
The two front function buttons are almost impossible to access while gripping the camera.
Subject tracking AF is more clunky and slower to access than the 3D Tracking on Nikon dSLRs – and a big negative is that they do NOT have no Eye AF like the Sony or Olympus.
Rear screen does not swivel so not great for selfies of vloggers.
AF Assist light is an annoying green on-camera light and for some reason does not seem to activate an on-camera flash AF Assist beam.
No pixel shifting to give higher resolution images as with the Olympus cameras.
Limited buffer for burst mode – seems restricted to 16 RAW images which is quite poor if this is confirmed on production models.
Appears to have significant rolling shutter issues in electronic shutter mode.
4K video is only 24/25/30p, not 60p, but you can do 120p in 1080 mode. The Panasonic GH5 will still be king for video for most vloggers as not only does it do 60p 4K and 180p 1080HD, it is optimised for video, has two SD card slots, has a swivel LCD and a massive line up of native video and C-AF optimised lenses.
However, given the initial line up of mainly f/1.8 lenses, I suspect Nikon are targeting these cameras at enthusiasts rather than the pros at this stage, and we could then expect a pro level camera to be announced in 2020 once the trinity of f/2.8 zoom lenses are available.
Using legacy Nikon F mount lenses on these cameras is a significant compromise when compared to a native optimised lens (as has occurred with Sony, Olympus, Canon EOS-M – most of these lenses do not have modern fast stepping motors but the older USM motors designed for dSLR technology):
the lenses will probably be bigger as they have not been able to be optimised for the short flange distance
it will require the lens adapter which can become a weak point for weather issues and for movement/electronic contacts issues
you will lose your 5EV 5 axis image stabilisation effectiveness as you will only get 3 axis IS
even if they introduced Eye detect AF, this is unlikely to work on these lenses
continuous AF tracking will not work as well as it does on a dSLR – you will need a native lens to get this level of C-AF.
So if you are shooting moving subjects with Nikon F mount lenses, you would be well advised to stick to the dSLR for this purpose.
One other thing that did surprise me is that their planned super expensive NOCT lens, the 58mm f/0.95 is said to be manual focus only – this would be quite disappointing if it cannot be made to leverage the main advantage of mirrorless by having fast, accurate Eye detect AF which is so critical for such a shallow DOF lens.
Would I buy one?
Not at the moment (although if I were a Nikon shooter, it MIGHT make sense to change over now while you can still get good re-sale value on your Nikon F mount lenses, and if you are getting into full frame photography and you really like Nikon and can put up with the issues, then the Nikon Z system will be future-proof for you).
These two introductory cameras suggest Nikon is just dipping their toes in the water to test the feedback from the photography community – the design is far more future proof than the Sony design but these two cameras lack critical features for pros, vloggers, portrait, wedding and sports photographers (yep doesn't leave much does it?) – but all these issues can be resolved with future camera and lens releases – assuming Nikon survives financially – if they don't address the above issues soon and users now realise their Nikon F kits have a limited life, the release of this system may have a paradoxical effect and see their customers and potential new ones jumping ship to Sony or Canon – or even to Micro Four Thirds when they realise they probably don't really need full frame for 99% of their pics.
Perhaps the best utility of these cameras as announced thus far will be for landscape, architecture or Milky Way astroscape photography where use of adapted lenses will not be an issue.
The Sony a7III and Sony a7RIII, for all their ergonomic foibles and lens mount design issues provide 3 critical functionalities not YET available with these Nikon Z cameras:
wide variety of native lenses to maximise the benefits of this technology (legacy Nikon F lenses can be used but with limited functionality and responsiveness)
awesome Eye AF – the Eye AF on the Sony cameras is perhaps THE prime reason I would buy one (it is even better than the Olympus version and Olympus was the first to bring it out)
dual card slots – a big deal breaker for critical work and for pros – memory cards do fail unexpectedly, and have a backup will save your butt – this is a big mistake by Nikon on their introductory cameras!
The fact there is no Eye AF and no native 85mm f/1.4 lens to make the most of it means the Sony will be FAR better for portrait / fashion / wedding photographers – and given their announced timeline, it doesn't look like this will be changing at least until 2021.
The fact that there are no native telephoto lenses on the timeline means that the Sony will be a far better mirrorless option for sports and wildlife at least until 2021.
See my Wiki page for comparison table with the Sony cameras and with the Nikon D750/D850 as well as more details and reviews as they come in.
What about the other manufacturers?
Now to see what Canon comes up with and will they be able to be competitive – at least they have had a few years with their EOS M mirrorless system and their DualPixel AF sensors have given great Live View AF – but they still have to develop the sensor based image stabilisation, fast Eye detection AF, improved dynamic range sensors and a range of STM full frame lenses in their new mount to be competitive.
Now would be a fantastic time for Canon and Nikon to work together to share this new Z mount and end all this proprietary mount nonsense – no longer will Canon users be able to adapt Nikon Z mount lenses onto their cameras unless they do this – but of course, that is not the way most competitive companies work (apart from Panasonic and Olympus who should be praised for agreeing to unify their Micro Four Thirds mount – if only we had a near-open full frame mount standard as well!).
As good as these cameras are they still need larger, heavier lenses than Micro Four Thirds, so for me there will always be a place for the Olympus OM-D range of cameras and lenses, but perhaps Canon may tempt me to add a full frame mirrorless camera to my kit to replace my Sony a7 II which I am not a big fan of, and which I rarely use because I hate the ergonomics and the size of the Sigma EF 35mm f/1.4 lens just kills me.
Professional photographers may wish to further distance their "quality" from the hordes of full frame "photographers", and jump ship to medium format mirrorless cameras such as the Fujifilm GFX or Hasselblad X systems – especially if they are mainly doing studio or landscape work.